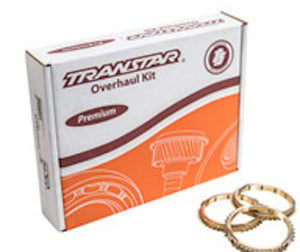 Vermont Auto

Rebuild Kit for Toyota  Lexus RWD and 4WD W58 and W59 5 speed Manual Transmissions for years 1992-2005
Deluxe kit is for the 5 speed W58 & W59 transmission with an aluminum case and a removable bell housing.  This transmission uses a 7 bolt front retainer and a (35TM11) 23mm wide, 80mm outside diameter input bearing .  This kit includes 3rd, 4th, and 5th gear synchro ring that are multi-piece design.
This transmission was used in the following applications:
Lexus SC300  3.0L 1991-97
Lexus IS300  3.0L 2002-05
Toyota Supra  3.0L 1992-97
Toyota Tacoma  2.7L 1995-04
Toyota T100 2.7L 1994-98
Toyota 4 Runner 4 2.4L 1996-00
Deluxe kit includes  main bearings, input pocket bearing, seals, gaskets, and OEM quality synchro rings.